Introducing HYACINTH, my second flower to honor spring :)
Hyacinth are small flowers that comes in cluster and have pleasant smell.
Cantik, vibrant colour!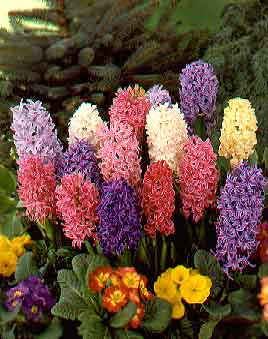 colourful hyacinth
Below are some ideas on how you can use this flowers to brighten up your wedding :)
Hyacinth centrepiece.
Hyacinth handbouquet
Hyacinth wedding invitation
hyacinth plate decorations.

And here are hyacinth that I made using two tone purple nylon stockings :)
bunga telur hyacinth